Association Study Center City of Foligno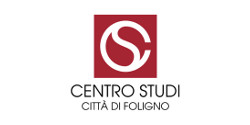 CSF is a private non-profit association that has been founded in 1999 on the basis of a joint proposal of the Municipality of Foligno, the University of Perugia, the Umbria Region and the Province of Perugia. Later on the Association has extended its role of Training Agency towards different areas, being today CSF is a training agency able to pick up and satisfy the educational needs of the territory in a competent and customized way.
We have worked with and for different target groups, always starting from the assumption that high-quality education and training are fundamental to the whole realization of the individual. "Education for all", in our case, has meant in particular the realization of training courses and other formative interventions for disadvantaged groups. Unemployment, handicap, gender and racial discrimination, from one side, have been dismantled with adaptability, guidance and social inclusion, from the other side.
Thanks to its long term experience in the field of the adult education, the Association has a wide network of private and public bodies, including NGOs and voluntary associations, and promotes the dialogue and the collaboration for the realization of common educational projects and initiatives.
In CINAGE, CSF is responsible for:
WP 6 (Evaluation) and will participate actively with the others Partners in the project, namely promoting a reflection and analyses group, conducting a research in active ageing and another in European cinema aiming ageing, promoting a pilot action and a final Partner workshop and hosting the third meeting and the Final Conference.
Project contact: Altheo Valentini (This email address is being protected from spambots. You need JavaScript enabled to view it.)