AidLearn, Consultoria em Recursos Humanos, Lda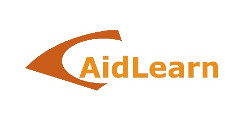 AidLearn is a Portuguese consultancy and an adult learning provider that operates at national and EU level, aiming to contribute to a better qualification of Human Resources by building up a learning organisation concerned with equality of opportunities and providing innovative services targeted to actual needs of organisations and individuals, mostly SMEs and deprived and vulnerable target groups in risk of social exclusion.
It is an organisation certified by the national institute for the quality in the training field (IQF). AidLearn has extensive experience working at European level, either as coordinator or as a Partner, particularly in projects specifically addressed to the older population.
AidLearn is responsible for the overall management of the project, for monitoring and coordinating the activities of the consortium.
Project contact: Maria Helena Antunes (This email address is being protected from spambots. You need JavaScript enabled to view it.)